Carabook: le guide de l'externe Front Cover. Association Nationale des Etidiants en Médecine de France (ANEMF), – pages. Read the latest magazines about Anemf and discover magazines on . CARA Book Discussion January 12/21/ Community Anti-Racism Alliance. Thursday, January, 12, p.m., in the Center, join CFS parents and .
| | |
| --- | --- |
| Author: | Arashizahn Macage |
| Country: | Paraguay |
| Language: | English (Spanish) |
| Genre: | Travel |
| Published (Last): | 4 January 2007 |
| Pages: | 114 |
| PDF File Size: | 12.75 Mb |
| ePub File Size: | 6.59 Mb |
| ISBN: | 713-5-84976-491-9 |
| Downloads: | 65931 |
| Price: | Free* [*Free Regsitration Required] |
| Uploader: | JoJoshakar |
We tore pieces of tissue paper into small pieces. On Thursday, our Fine Motor group continued the apple theme by making great big red apples. We like to give our students choices of 3 items because when they take our Alternate Assessment they are given an 0211 of 3 choices. Wow, another week gone by! We used the chenille stems to hook the beard around our ears.
September | | Group by Group
In our alphabet group, we are on letter C. Cara made a sound matching game. The beans have a great tactile feel and searching for the hidden letters addresses object permanence.
Symbols of Our Country Share this: For our next activity, we put Dots round stickers on a Duck Drawn by Joy. We crumpled scrap paper and stuffed it into a red paper lunch bag purchased from Target.
It was a nice effect and we had some students who rarely engage become very participatory with the rice. We opened the bag to make it a Container. On Thursday we continued our Fall theme.
Then we all sat down for a crunchy apple snack! First we handed out a sheet of white paper. Each book was made with a repetitive line. We learned about shapes and the concept of soft. We talked about the shape circle that was formed—a math access point.
After drying their hands, we rubbed them with some of the Country Apple lotion so our students could smell yummy all day and help remind them of the lesson. She mixed the ingredients then sprinkled them out onto a paper towel to dry, which took less than 1 hour. Delightfully Decorated Dotty Duck! We strung Big Blue Beads.
The students hung their apples on the tree. And finally, we explored the concepts of hard and soft a properties of materials access point in addition to colors using mardi gras beads and pom poms. We also try to give them opportunities to identify some of the words.
This activity also works on number identification and as we count the bones out: We borrowed a fantastic hat from Brenda, our music teacher.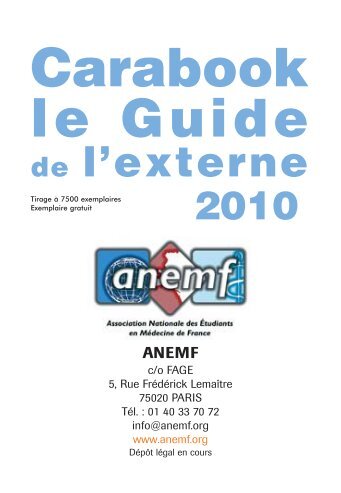 This toy was purchased from the Lakeshore company catalog. Again, we discussed what shape we were cutting. Squeezing the syrup and holding the spoon works on bilateral and eye hand coordination. Each student pushed their Ball to knock down the Bottles—-then counted how many they knocked down. We would have preferred to use rose scents, as our book discussed the rose as a symbol of our country, but were unable to locate some in time for our group.
And finally, we Counted all the C words that we wrote on our post its! A great bilateral coordination activity. We try to pick up the post-it or point to it each time we repeat a word and the students really enjoy watching the array of words build up during the session.
Carabook: le guide de l'externe – Google Books
After the paint and glue dried, Jeannie practiced number skills with the students by counting the number of squirrels they had made. We Crumpled paper a great activity for working on palmer arches, strengthening hand intrinsics and bilateral coordination and placed it in the bag.
We then put chenille stems through the holes, working on eye hand coordination. We rolled it out into long snakes, working on graded fine motor control. We Clapped our hands to make the Crab wiggle.
Our students who are able to tolerate oral tastings got to try some applesauce with caramel syrup—-a mini caramel apple! Our students really enjoyed the varied colors of the beans.
The repetitive line answers the question.
Recent Posts
Lovely scents reminding us of the fall season. Some of our students on the autism spectrum were particularly drawn to the colorful yarn strands. We chose these themes to follow the Unique Curriculum, which our county uses. Joy brought different things to show while the book was being read like leaves, cool air using a hair dryer set on the cool setting and squirrels.
Check back with us next week as we have more fun Group by Group! The sound sensitive toy was purchased from tfh Special Needs Toys. We have learned to be flexible! For the beard we used a triangle shape and cotton balls. On Tuesday we made caragook using a craft idea from Autumn Activities: I Am Ready For School.